A Board Certified Pedorthist since 2005, is an accomplished outdoor and snowsports expert. He is director of curriculum development and operations for Masterfit University. He also coordinates Masterfit's America's Best Bootfitters test and and is the lead writer for all ABB and Ski/Skiing magazine reviews. He is the author of The All-Mountain Skier: The Way to Expert Skiing, 2nd ed. (McGraw-Hill) and a regular contributor and editorial review board member to 32 Degrees, the trade journal for the PSIA. Elling is a ski and boot tester for Ski and Skiing magazines and a level III certified PSIA instructor. He is based in Oregon where during the winter months he works as the head bootfitter at Mount Bachelor Ski & Sport and owner of Mercury Mobile Performance, a custom footbed and bootfitting service.
While no longer an active member of our instructional staff, the co-founder of Masterfit University is still an integral part of the company. He heads our R&D operations and is the creative force behind all of Masterfit's products. A practicing Pedorthist since 1982, he received Board Certification in 1993. He owns the New York City-based U.S. Orthotic Center, a leader in advanced fitting techniques and orthotic and footbed manufacturing. USOC is currently the exclusive custom orthotic provider to the NY Knicks and Brooklyn Nets. Rich has also worked with numerous Major League Baseball players, top-ranked tennis players and Olympians. He has been co-director of Ski and Ski Press magazines' boot-testing programs and has written extensively about ski boots and fitting issues. Rich has also written for Biomechanics Magazine and has lectured for the Pedortic Footcare Association and the Professional Ski Instructors of America.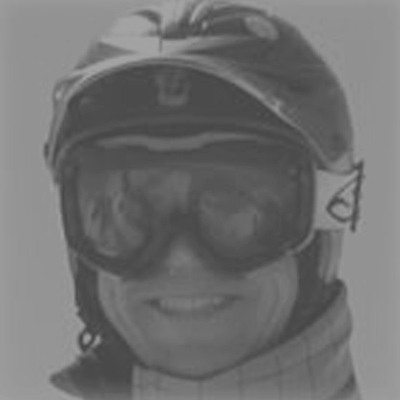 Bob is co-owner of The Boot Doctors, specialty boot fitting shops in Telluride, Colo. and Taos, N.M. He has lectured extensively about boot fitting and created training programs for several major ski boot manufacturers. He has also designed ski boots and made custom footbeds for many top-level ski racers, mogul skiers, and big mountain "extreme" skiers. Mr. Gleason is a boot tester for SKI magazine. He has written numerous articles about boot fitting for various ski industry publications. Gleason conducts seminars in "boot balancing" for the PSIA Rocky Mountain division and has been an instructor with Masterfit University since 1994. He is co-creator of the program's Backcountry Connection curriculum with Bob Egeland.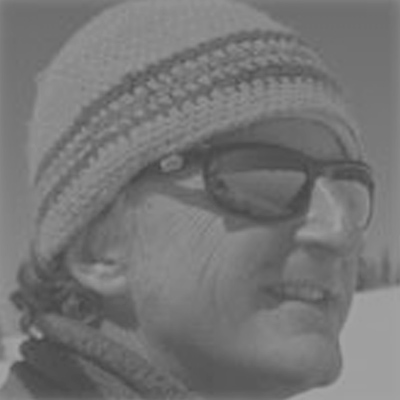 Greg is a Board Certified Pedorthist since 1993, is the founder of the Vail, CO-based Skibootfitting.com which he now operates as a joint venture with Vail Sports in two unique locations: a full service retail location in Lionshead Village and also a mountain-top boot lab, the Skier Enhancement Center at Vail's summit. Both locations manufacturer custom orthotics and provide bootfitting and stance balancing services to skiers. Mr. Hoffmann has worked with the PSIA's National and Eastern Demonstration Teams on fitting boots, manufacturing orthotics and stance balancing. He has written about ski boots and fitting issues for Ski Press and Ski magazines as well as for Skiing Trade News. He has lectured on boot fitting and stance issues for the Professional Ski Instructors of America, the Eastern Ski Journalists Assn., the New England Ski Areas Assn. and Ski Areas of New York among others.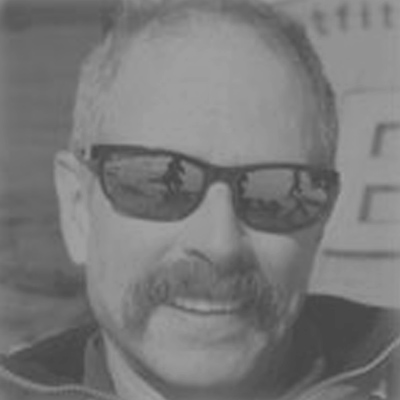 Jack has been a practicing Pedorthist since 1980. He attended Ball State University and is accredited through The American Orthopaedic Foot and Ankle Society and The American Orthopaedic Sports Medicine Society. Mr. Rafferty has been an instructor at Masterfit University for 14 years. He has lectured at the Aspen Sports Medicine Institute and written for Active Living magazine and Colorado Bowhunting magazine. He developed and currently fabricates orthotic supports for the Orthopedic Associates of Aspen and Glenwood Springs as well as the Roaring Fork Family Physicians group. He is founder and owner of the Thotics Inc. slopeside custom boot fitting in Snowmass Village, CO. Rafferty has worked with top professional athletes fabricating orthotics and modifying footwear for tennis champion Martina Navratilova, U.S. Olympic cycling gold medalist Alexi Grewal and PGA golfer Chris DiMarco.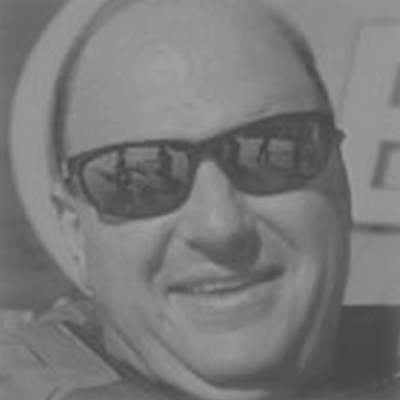 Jim is a Board Certified Pedorthist and co-owner of The Start Haus, a high-end specialty ski shop specializing in custom boot fitting and alignment in Truckee, CA. He was a nationally ranked amateur and professional ski racer, a World Cup ski racing service technician, manager of Salomon's North American Racing and Promotions Department and consultant for the race departments of several ski manufacturers. Mr. Schaffner has served as boot tester for Ski and Ski Press magazines as well as several manufacturers.
Veteran boot tester and bootfitter, technician and salesperson at Mt. Bachelor Ski & Sport. Graduate of Masterfit University and former ski racer and expert snowboarder. Works as a wildlands firefighter and bike trail builder in the off-season.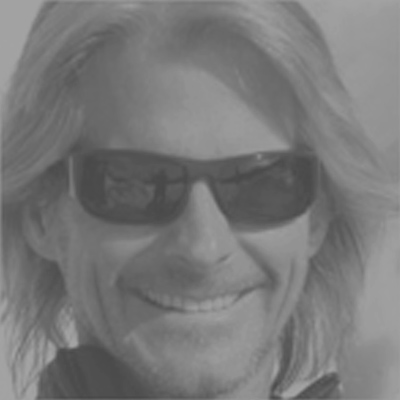 Charlie is an outdoor enthusiast who spends his winter skiing at Taos Ski Valley, NM. He is the head bootfitter at The Boot Doctors in Taos Ski Valley where he has worked since 1992. He has assisted with the P.S.I.A. Rocky Mountain division's stance balance workshops. As a graduate of the Professional Feldenkrais Training Program in Santa Fe, Bradley has extensive knowledge of functional skeletal movement. He has been an instructor with Masterfit University since 2000 and is co-creator of the Associate's Plus workshops.
Bob is a Board Certified Pedorthist with extensive experience in footwear sales, retailer fit training and product design. He spent 25 years with a major hiking boot manufacturer before training as a C. Ped. He currently owns Boulder Orthotics at Neptune Mountaineering in Boulder, CO, a boot fit specialty shop in the region's premier mountaineering and backcountry skiing shop. He is a senior instructor with Masterfit University and co-creator of the Backcountry Connection curriculum. He is also national sales manager and Rocky Mountain sales rep for Masterfit Enterprises. An avid Telemark skier, hiker, mountain biker and fly fisherman, he lives and works in Niwot, CO.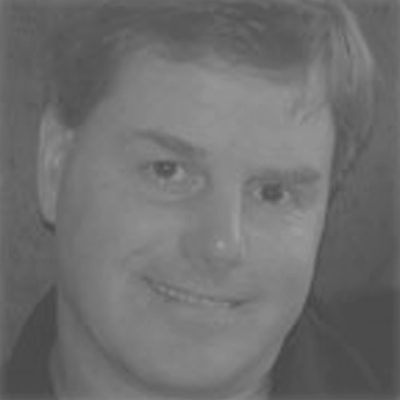 Bill has been a Board Certified Pedorthist since 1999 and is the owner/operator of Green Mountain Orthotic Lab in Stratton, VT, a boot specialty shop based at Stratton Mountain, Haight also directs GMOL's boot sole planing tools and lifters division. Haight began his career in the ski industry in 1988 and has lectured for and provided on-hill clinics for the Eastern Division of PSIA. He is a boot tester for Ski and Skiing magazines and has been a Masterfit University instructor since 2004.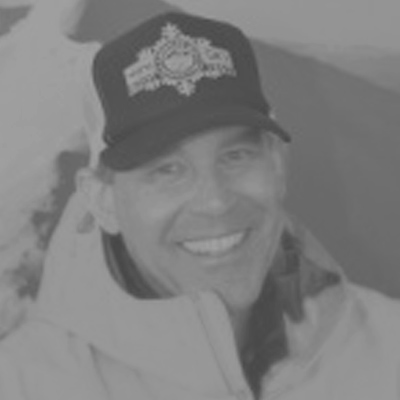 Marc is a life long skier with almost an equal amount of time as a bootfitter and is a board certified pedorthist receiving his certification from Ball Sate University in 1993. He owned and operated the Southwest Orthotic Lab in Taos, New Mexico and was an 11 year member of the bootfitting staff for the Boot Doctors at the Taos Ski Valley location. Stewart is a PSIA alpine level III instructor and has lectured on stance analysis and bootfitting, and conducts on-hill clinics for the PSIA-eastern division. He's been on the MasterFit University instructor staff since 2013. Marc is founder and director of Boot Lab, a specialty shop located in Windham Mountain Resort in Windham, NY. He was a tech for the World Extreme Championships in Valdez, AK, and lectures for the Powerlearn program conducted by former PSIA National Demonstration Team member Mermer Blakeslee. He is also a member of the boot testing team for Ski and Skiing magazine's annual gear review.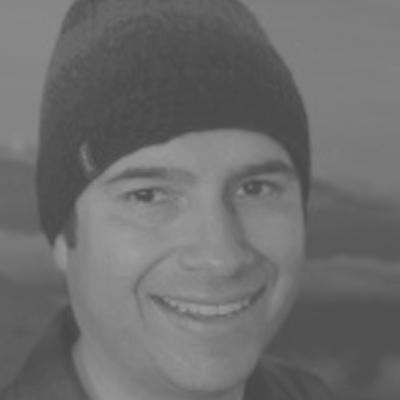 Pat is a graduate of the Spokane Falls Prosthetics and Orthotics program in Spokane, WA and is the owner of Alpine Pro Performance, a custom bootfitting and footbed lab based in Post Falls, ID and a senior bootfitter at Jackson Hole Sports at Teton Village, WY. Sullivan served as lead bootfitter at Mountain Gear, a specialty outdoor retailer in Spokane, WA, for 4 years after spending 6 seasons bootfitting at Mt. Bachelor Ski Sport in Bend, OR. He has been a Masterfit University instructor since 2003 and received his pedorthic training at the Robert M. Palmer Institute of Biomechanics in Elwood, IN.
Ned has worked in the ski industry fitting boots in Australia, the United Kingdom, the USA and Japan since 2001. He graduated at the top of his class from Podiatric Medicine at the University of Western Australia (UWA) in 2011. He is currently a surgical registrar under the postgraduate Doctor of Clinical Podiatry degree at UWA.
Since 2006, Ned has owned and operated Boot Solutions, a Japan-based custom ski boot fitting operation with stores in Niseko and Hakuba. He currently spends the northern hemisphere winter months working alongside his team of boot fitters in Japan and the Australian winter months working as a podiatrist at his private practice in Perth, Australia where he is also working towards completing his training as a foot and ankle surgeon.
Chris Wilde is a 27-year veteran of the snowsports and outdoors industries. He has worked in sales, management and product representation. He hails from Los Angeles and worked at shops in Santa Barbara, Portland, and Bend OR, spending the last 15 years as a senior bootfitter at Mt Bachelor Ski & Sport. He is a ABC board-certified Pedorthist and spends his non snow days working as a Special Education EA for the Bend La Pine school district. He is also the owner of Balanced Gravity Fit Solutions and integrates his knowledge of ski and snowboard boot fitting into his ambulatory patient services. Chris is boot tester for Ski and Skiing magazines as well as boot test camp party chef.
Matt has extensive equipment service experience at the highest levels of skiing. From 2002-2012 he worked for three major Alpine hardgoods brands in Racing and Promotions, most recently at Atomic USA as the National Competition Director. He was Equipment Service Manager for the U.S. Ski Team Men's World Cup group through the Vancouver Olympics. He has just opened Park City Boot Room in Utah, catering to Race, Pro, and Freeskiing communities. He has worked at virtually every level of skiing including stints as a lift operator, ski instructor, ski patroller, race coach, World Cup serviceman and manufacturer's rep. He holds certifications as a PSIA Level III instructor, USSA National Coach, CSCA Level III Coach and EMT.
Sam Tischendorf is a practicing podiatrist who graduated from Queensland University of Technology in 2009 where she specialized in sports biomechanics. Sam's passion for winter sports lead her to Masterfit University and a desire to work within the biomechanics behind skiing and bootfitting. For the past three seasons Sam has worked alongside some of the most renowned bootfitters in the world at Bootdoctors in Telluride, Colorado. She became an Instructor for Masterfit University in 2014. Sam specializes in women's specific fit issues and footbed manufacturing.